Early Works
Middle Years
Late Works
Artists and Friends
RBM's CV and art exhibitions

UPDATE: Robert Mitchell's POW diaries and drawings prove invaluable to archeologists and art historians

Why and how has art been made at all during difficult circumstances such as war, when surely survival is the first priority?

A recent study examines exactly that, drawing on Robert Mitchell's war diaries to show how art practice can sustain

the artist in adverse circumstances.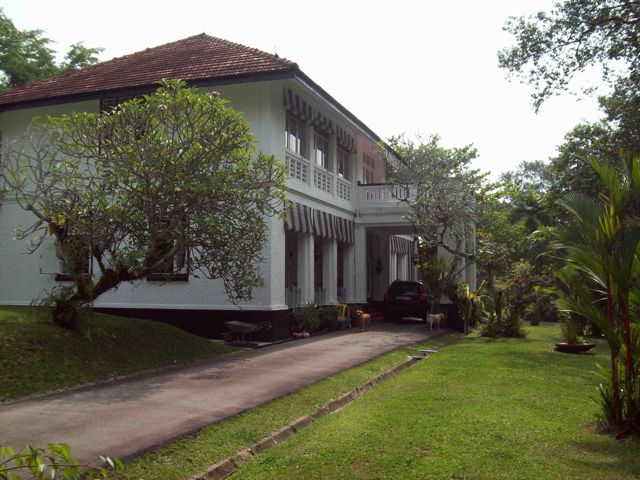 On the other hand, archeologists were able to establish the layout of Adam Park in Singapore

where Robert Mitchell spent 1942 as a POW and produced his first sketches, drawings and artworks,
which continue to be an invaluable source for locating buildings and amenities.
Read more on both studies in News.

Adam Park today
Welcome to the world of Robert Mitchell

Robert Mitchell was an artist who experienced his first creative inspiration in the most difficult of circumstances: as a prisoner of war during World War II, drawing his surroundings, and despite adversity, inspired by the beauty of the country of his captors, Japan.

After the war, Robert Mitchell studied art at East Sydney Technical College, together with fellow art students John Coburn, Jon Molvig, Jean Weir, Stan De Teliga. Frank Hinder was among his teachers and later became a close friend.

A lifetime interested in the avantgarde of art, Mitchell was one of the first Australian artists to embrace Abstract Expressionism, exemplified by the likes of Jackson Pollock and Willem de Kooning. Robert Mitchell drew inspiration from a variety of sources: current art movements, architecture, Japan, but also advertising and fashion. In his hands, these influences merged into something completely unique and individual, culminating in his Collage Paintings, evoking the joy, spirit and happiness of creation and life itself.

You are invited to get an insight into the life of an extraordinary artist and his work.

Please contact info@robertmitchellartist.com.au if you would like more information.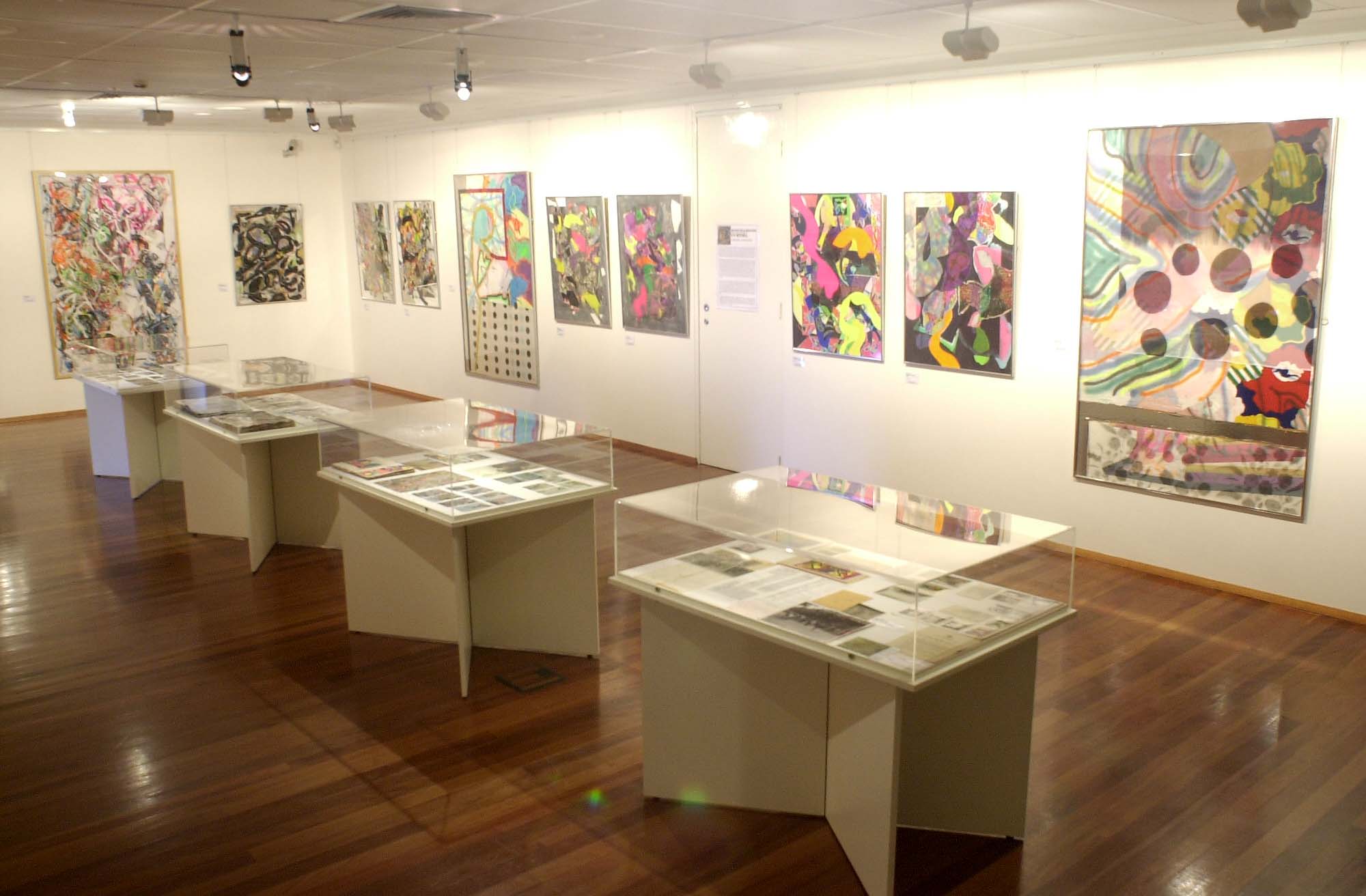 Abstraction and Obsession, The Collage Paintings of Robert Mitchell, 7 February - 20 March 2004,
Mosman Art Gallery, Sydney, NSW
There are many illustrations on this website, so pages might take a little longer to load. Please be patient, it will be well worth your while.