The Artist Friends of Robert Mitchell

During his years at East Sydney Technical College in the late 1940s, Robert Mitchell formed friendships and socialised with many other young aspiring artists who went on to leave their mark in Australian Art. Notably, he was part of the "Strath" Art Group, which was founded in 1949 by students of the Strathfield Technical College. All members were young men and women who had served in World War II and were studying art under the Commonwealth Reconstruction Training Scheme.

The group held three large open-air exhibitions in Sydney's Hyde Park between 1949 and 1952, the first of their kind in Sydney, taking inspiration from open-air shows held in Paris and New York.

Prominent members of the Strath Art Group:

John Coburn (1925 - 2006)
Stanley De Teliga (1924 - 1998)
Charles Doutney (1908 - 1957)

Jon Molvig (1923 - 1970)

John Rigby *1922

Robert White *1925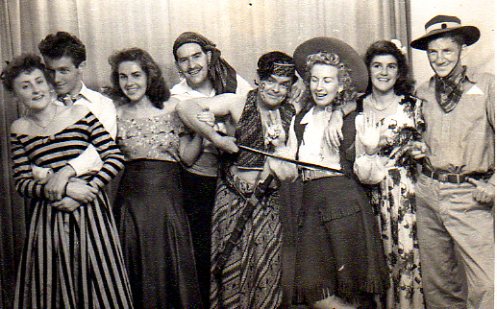 Art Students' Ball in 1948. Robert Mitchell is on the far right.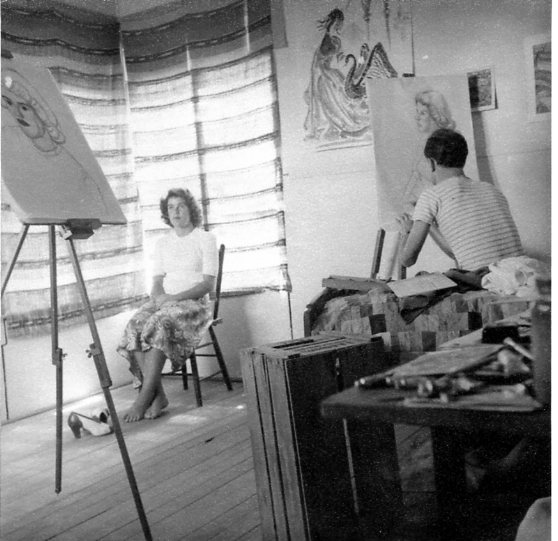 John Coburn drawing Jill McNamara in Dee Why, 1949 John Coburn, Near the Garrison Church, oil/cardboard, 38 x 50, ca. 1948



Robert Mitchell comments on these works below by Jon Molvig in his notes:

"Three Molvigs I own. The "Fruit Barrow" I bought from our 1949 Hyde Park Strath Art Group show (the first SAG show). It was Jon's first exhibition of his work and his first sale. The little "class room" nude is most accomplished."

Jon Molvig, Fruit Barrow, 1949, p. 21 Jon Molvig, Nude Study, p. 30 Jon Molvig, pencil study, p. 24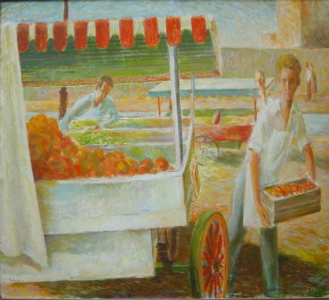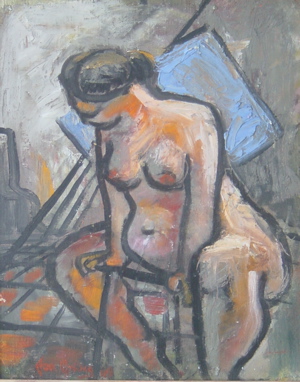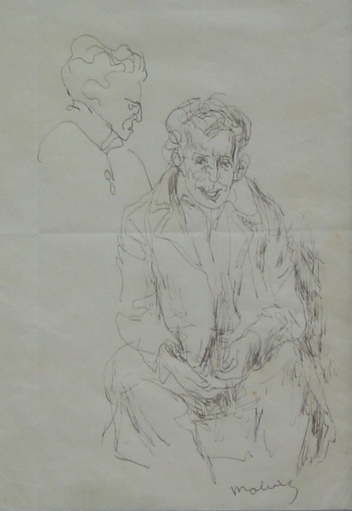 All three works illustrated in "Jon Molvig - the Lost Antipodean", Betty Churcher, 1984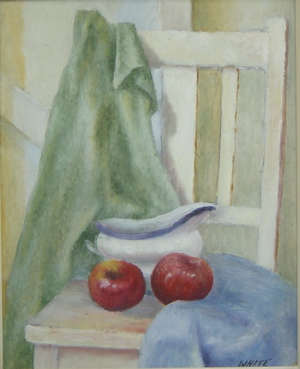 Robert White, Still Life


All works are part of the Robert Mitchell art collection.