Late Works: Sydney 1980 - 2002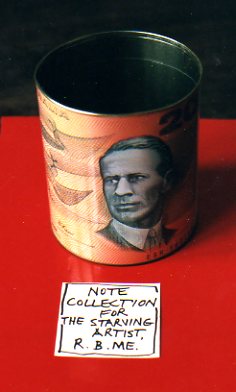 Robert Mitchell returned to Sydney and dedicated himself fully to creating art, living modestly on his pension.

His late works are usually large in scale and show the full force of his ability to work in collage and with colour. He combined hand-cut and painted pieces of paper with photographs, fashion photographs and textiles, which he called "interweaving".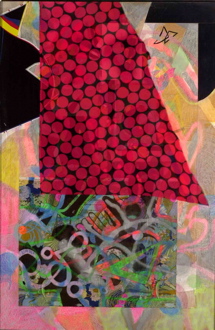 Untitled (large series), 1986,
Mixed Media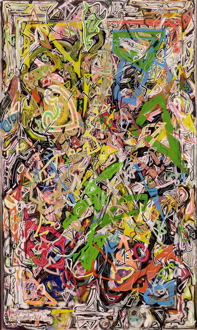 Merry Christmas Jackson Pollock No 1, 1982,
Mixed Media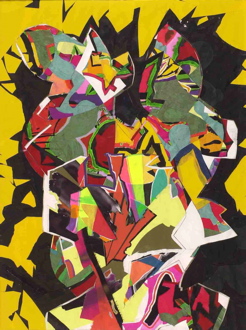 Desert Flowers No. 4, 1991,
Mixed Media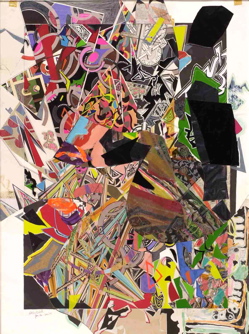 Dreams in Space No 2, 1982-5,
Mixed Media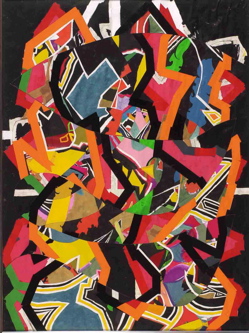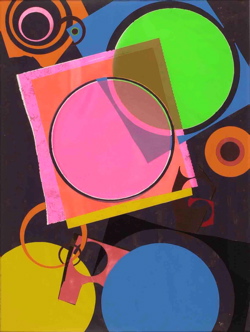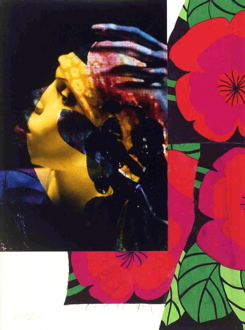 Desert Flowers series Suns and Moons Verushka fashion model, 1989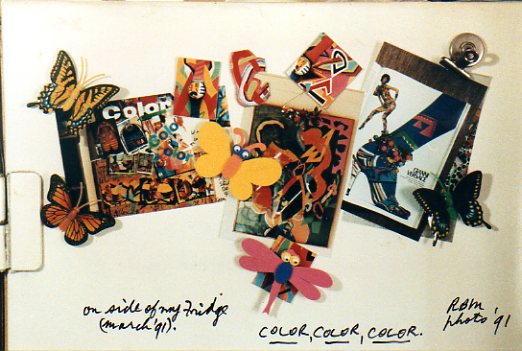 Photo by Robert Mitchell, 1991:
"On side of my Fridge, March '91 - COLOR, COLOR, COLOR."